CFO Services in Dubai UAE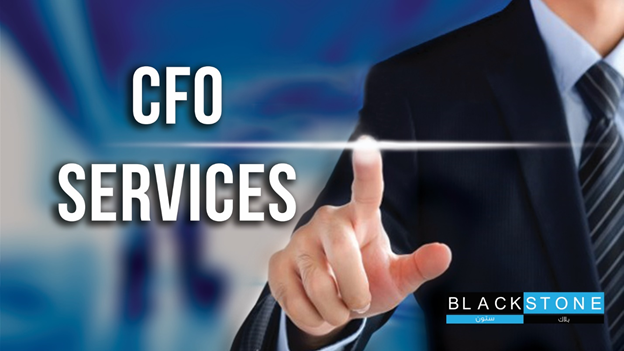 When a business grows and expands over a period of time, it often reaches a point where there is a need for a guide/mentor to manage the financial affairs of the company. However, the affordability might be an issue to hire a full-time Chief Financial Officer and that's where our role comes into the picture.
What are CFO services?
CFO, or Chief Financial Officer, is a service that provides a professionally highly skilled advisory relating to financial transactions of a company or organization.
Cost Control, increased efficiency or increased productivity, these are the common tool to attain improved profitability, an ultimate objective for all the businesses. Without the high-level expertise from a finance expert, management may not be able to analyze and understand the factor that drive the bottom line. Our CFO outsourcing will help you boost profitability and efficiencies for your business.
AT Black Stone Tax Consultancy, We look after your needs by providing an outsourced or interim CFO services to all sectors of SMEs and larger organizations in Dubai and other emirates in the UAE. We call ourselves as your strategic partner to look after your financial affairs of your business at length. Our outsourced CFO Service gives you complete peace of mind as your finance and accounts department is been completely under supervision by industry professionals. Be it Budgeting, Cash Flow Management, Receivable Management, Payable Management, Banking Relationships, Business Forecast etc. We generate the tailor-made MIS reports as required by the Management based on the specific Industry. These MIS reports act as a business tool for the management for decision making process to help business grow stronger and resilient.
Our services are flexible and based on engagement model. We do the business process mapping and advise the clients our services accordingly depending on the scope of work and estimated weekly hours required to satisfactorily complete the task. The client decide on the extent of services and scale it up or down the no. of hours required as we go along to keep the costs low but the results to be satisfactory. The other cost-effective solution is the virtual CFO services, which we cater to our clients.
Our CFO services in Dubai, Abu Dhabi, Sharjah and other emirates across U.A.E. are provided by experienced and qualified finance professionals who understand the local market and business practices based on their experience.
CFO services include:
• Financial Reviews, Analysis and Reporting

• Business Planning, Year-end Forecasting

• Cash flow and working capital management

• Budget preparation & monitoring

• MIS Reports – tailor made

• Supervision and Guidance to Accounts staff

• Advise on accounting policies and procedures

• Letter of Credit – Advice and Negotiations

• Export Chamber of Commerce,

• Bank Facilities, Factoring of Bills/Invoices, LC Discounting

• Liaison and negotiation with bankers and auditors

• Guidance related to VAT and filing of returns

• Review of contracts / Agreements/ Tie Ups

• Exit strategy and transaction support